Neuro-Emotional Technique (NET) in Las Vegas NV

NET in Las Vegas NV is based on a proven combination of the latest research and centuries old techniques used in Eastern healing. By acknowledging the relationship between the body's stress, environmental toxicity, nutritional balance and structural integrity, patients around the world enjoy better health and well-being.
---
How NET helps with Stress in Las Vegas NV
Stress affects your body, if you have ever felt "butterflies in your stomach", then you know that stress responses can happen in the body, not just the brain. Using NET, we can find stuck, negatively charged response patterns and help you release them. It's fast, and it can dramatically improve your health.
Depression and anxiety can negatively affect us. Stress responses such as fear, anger, grief and many others can affect us long after the original event that caused them. When our body fails to "let go" of these responses we can find ourselves with unexplained aversions, self-sabotaging behaviors, destructive beliefs, phobias and many chronic physical problems.
We use NET to identify and help you let go of "stuck" mind-body stress patterns.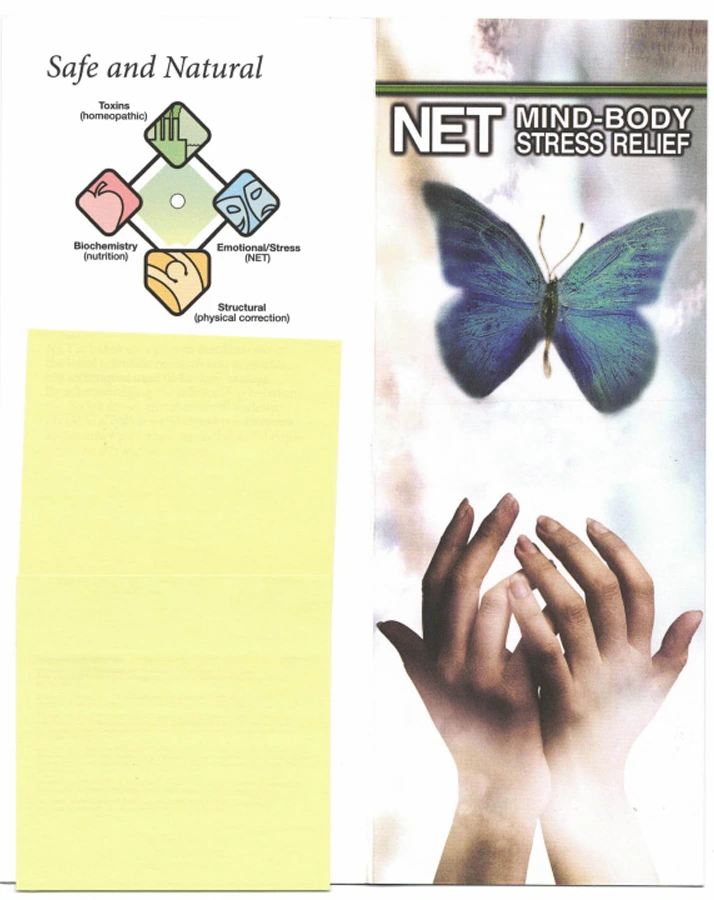 OFFICE HOURS
---
Monday
7:00am - 2:00pm

---
Tuesday
7:00am - 2:00pm
---
Wednesday
7:00am - 5:00pm
---
Thursday
7:00am - 2:00pm
---
Friday
By Appointment Only
---
Saturday & Sunday
Closed