CHIROPRACTOR
Las Vegas NV
Welcome to Living Well Chiropractic, LLC. We are located at 8691 West Sarah Avenue Unit 180, Las Vegas, NV 89117. At Living Well Chiropractic our Las Vegas chiropractors do our best to treat the patient from the inside out. 
WELCOME TO Living Well Chiropractic
Dr. Cheryle Pettigrew became a chiropractor in Las Vegas because of her desire to help people. She started in the medical field as a laboratory tech. When she decided to go back to school, she decided to stay in the medical field and went to a Physician Assistant program. While in the program, Dr. Pettigrew quickly decided that there was another way to help people other than giving out drugs. She knew there was a more holistic approach to healthcare so she left the PA program and applied at Cleveland Chiropractic College in Los Angeles.
While at Cleveland Chiropractic College, Dr. Pettigrew received training and certificates in SOT, Full Spine Specific/Meric Recoil and Thompson Terminal Point Drop Table Technique. She also received certifications for Fundamental and Advanced Kinesio Taping and Physiotherapy.
People have misconceptions about what chiropractic is or what chiropractors do. Chiropractors in Las Vegas are well educated and required to take the same classes as doctors along with learning the musculoskeletal system and understanding how the body works as a whole. We hear often that once you see a chiropractor you always have to see one. Our response to that is "your body knows when it feels good and when it doesn't and treatment keeps the body feeling good."
UNDERSTANDING CHIROPRACTIC
We focus on the individual and assess each person. Based on our findings through our extensive history and exam we figure out a treatment protocol that will best treat the individual and bring them back to optimal health. Our office has the Advanced Decompression Therapy system that offers a non-surgical, highly effective solution for Disc related low back and neck pain. The decompression therapy effectively relieves the pain associated with disc herniation, degenerative discs, posterior facet, and other spinal related syndromes, by reduction the pressure on spinal discs and facet joints. This proven, non-surgical approach could help you find the pain relief you need.
We commonly see patients with low back pain, mid back pain, neck pain and headaches. We also treat rotator cuff injuries, sports injuries, and sprains/strains. We perform muscle testing and DNA testing to evaluate nutritionally because nutrients can reverse or change epigenetic phenomena such as DNA methylation thereby modifying the expression of critical genes associated with physiologic and pathologic processes. We offer Neuro Emotional Technique which is based on the proven combination of the latest scientific research and centuries-old techniques used in Eastern healing. By acknowledging the relationship between the body's emotional health, environmental toxicity, nutritional balance and structural integrity, appreciative patients around the world enjoy better health and well-being.
A CHIROPRACTIC TEAM YOU CAN TRUST
The team at Living Well Chiropractic has sponsored & participated in the golf benefit tournament shown above. Our chiropractic team is ready to meet with you to discuss your needs. We look forward to meeting you.
HOW TO FIND A CHIROPRACTOR IN Las Vegas
This guide will help you find the best chiropractic clinic in Las Vegas for you. When most people in Las Vegas decide they need a chiropractor, they end up doing a search and just picking someone at the top.
Being at the top of Google for the chiropractic search does not necessarily mean they are the best chiropractor for you. Follow the steps below to make sure you are picking the right chiropractor for you.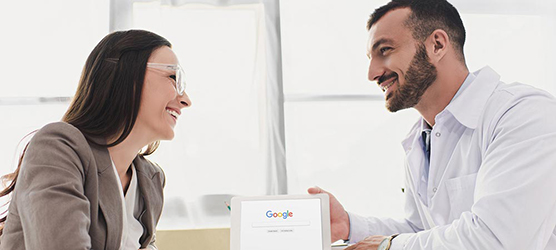 Time Needed: 5 minutes
Total Cost: USD 0.00
4 EASY STEPS TO FINDING A CHIROPRACTOR IN Las Vegas
Step 1: Open up a Google search
You will want to type one of the following in the search bar:
Chiropractor Las Vegas
Chiropractor 89117
Chiropractor near me
Best chiropractor in Las Vegas

Step 2: Review Their Website
The best chiropractors in Las Vegas put as much care into their website as they do into the rest of their office. By reviewing their website you will get a good feel for the doctor and if they are right for you.

Step 3: Check Out Their Reviews
Check out the Google Business Page of a chiropractic clinic you are thinking about visiting. It is easy for someone to say they are great, it's a different story to get other people to say great things about you.

Step 4: Give The Office A Call
Now that you have a basic understanding of what the office is about. Give them a call to make sure they fit the message that their website and GMB have been sending. You will know in a few minutes whether the office is the right one for you.